Commish's Corner© is a highly detailed and in-depth make believe look into Forx Hockey Leagues weekly matchups and other current events. Some of the names and locations may have been changed for no reason in particular...
Commish's Record
Nailed It
Right
Wrong
2
43
26
2-0 week...With the big one to go.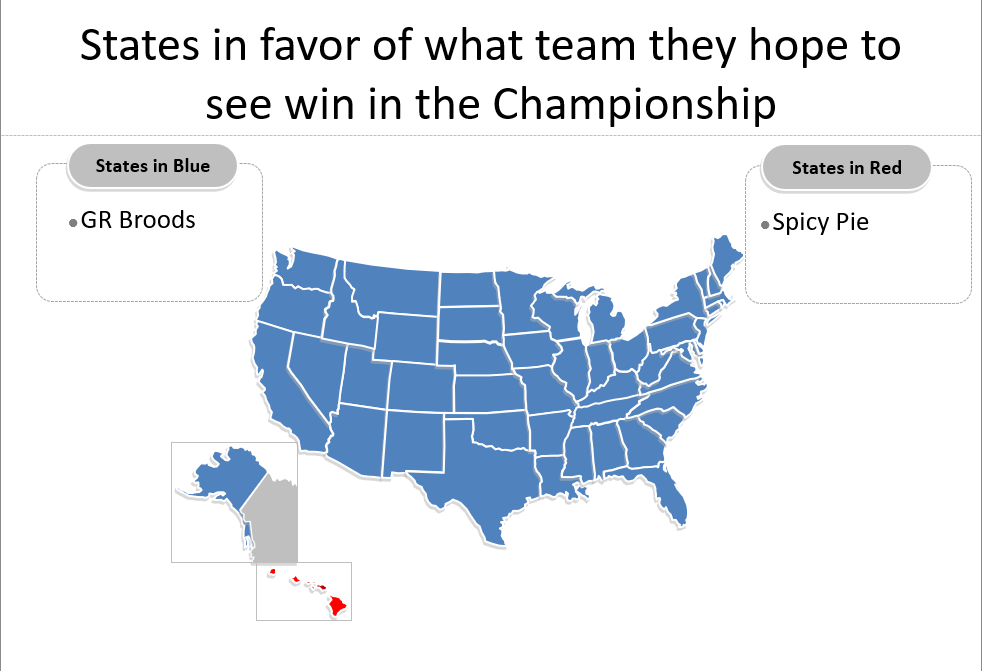 Week 17 Picks
As the final picks are made in another year of make-believe beer league beat writing, the Commish sends his congratulations to the two squads although still quite bitter as the wrong GR team is represented…… Now to the part where I burn through 4 tissues… Thank you to the Referees that helped the cause for another successful season: Kevin, Paul, Brad and Nate. Any Monkey can put a schedule together and rent ice but without these guys and their attendance it can't sustain. Also, thanks to the Goalies that bailed us all out of a bizarre year of pipe dwellers: Soderberg, Sauve, Butters, Johnson, Decker, Chaput, Weber, Sabol, Braaten.
GR Broods vs. Spicy Pie
The finale. The final stanza is in place and last minute preparations are being made to make this game the experience beer leagues dream of. A 27-minute laser light show is planned between each period, although, HB Sound and Light did not return any of the Commish's calls on setting up any type of optics display. On a positive note, J. Roinila has confirmed he and his band 'Furious George' will play the pregame National Anthem. Rumor has it is quite similar to the Jimi Hendrix rendition…except Roinila solo's via a Flute.   Spicy looks to cap off a perfect season, if you were to exclude their 3 losses, as they look to win in their final game of a one-year contract. "Pretty obvious we brought them in to dethrone the potential dynasty", said the Commish. Meanwhile, the Broods Jacobi preparing for the biggest contest since his Supra's days by sticking with his normal Tuesday night routine. "I bubble bath for 51 minutes and listen to Hovet's Bro-etry podcast", said Jacobi. Broods path to the Final was a rollercoaster to say the least. But they play a sound game and don't panic. They'll need to find an answer to many players on the Spicy team including Pallen. After leading the league in points, Pallen had a game changing night a week ago. I need an OT game…its been 3 years and no 3 on 3. The Tortoise beats the Hare.
Broods 6-5 OT
Week 16 Picks
Big Trees fell hard last week as a stunned Arena Staff saw the 2, 3, and 4 Seeds fall victim to play in the end of the season dumpster games.  A new champion to be crowned this year…
Atlas vs. GR Broods
Atlas on the books this week to continue a Cinderella story push towards Beer League greatness. A cellar dweller team for the entire season has now burst into a team that no one wants to play. But is there any toothpaste left in the tube?? Sauve in net last week was all over the place. He appeared to be more flexible than most male gymnasts and his body was contorting in strange ways to make any saves possible. Atlas's Andrade, "I didn't know a man's body could bend like that…it was gross". Meanwhile the Broods camp working through an emotional bittersweet victory. A commanding victory against a gentlemen's rival, has led to a sour Daydreams team evidenced by a letter supplied by Broods' Kuntz, seen here. Atlas's 2 playoff victories were sparked by punishing 1st period starts, scoring early and often to build a lead. Sauve will need to be stout and Andrade called upon again to be a machine on defense…now throw in a tank in a red helmet and they will test the wits of their opponent. Broods has the opportunity to counter with a returning Jacobi on the blue line with fellow line mate R. Kuntz, not to forget the mix in Hovet and D. Kuntz in the O-zone. Broods shut down the early attack. An extra frame needed to end it.
Broods 5-4 OT
Adams vs. Spicy Pie
A formal apology was sent out to M. Haley from the Commish over the weekend after a one on one interview regarding the repeated banter towards Haley during a series of several weeks of blog talk. "I know that I carry great power and responsibility among the players in the league and to poke fun at your weak hockey abilities is not right.", stated the Commish, "I'm embarrassed about the whole deal… and actually this Marcus guy isn't that bad of a guy……. Turns out, Tony is the brother I dislike". Adams returns this week in a David vs. Goliath matchup. Things were on their side against a Rumors team that forgot their was a game last week with 7 roster attendees. Now Adams may catch another break as a few bodies from Spicy are expected to be absent due to ACT/SAT testing as they continue their path to high school graduation. Adams is the underdog…but they have a chance and have a team that can produce, starting with guys like Geatz, described by teammates as a 'man that licks stamps purely for the taste'…?? No official goalies listed on the lineup chart quite yet but Forx Hockey's Adam Skefter reported a possible Soderberg sighting. A reminder to both teams about a near playoff goalie scandal a year ago, referenced here, (Viewer Discretion Advised)(Also, you may need to turn the CC on). Regardless, Adams will need to skate for 3 periods. The Pies' don't let up. Spicy's 3rd period trend will open things up on their way to a championship run.
Spicy Pie 6-3
Similar to last year, with several weeks left to go before final votes are tallied for the Commissioner of the Year Award, pictures have leaked out of what appears to be the Commish accepting this years award during a planning meeting for the Forx Banquet.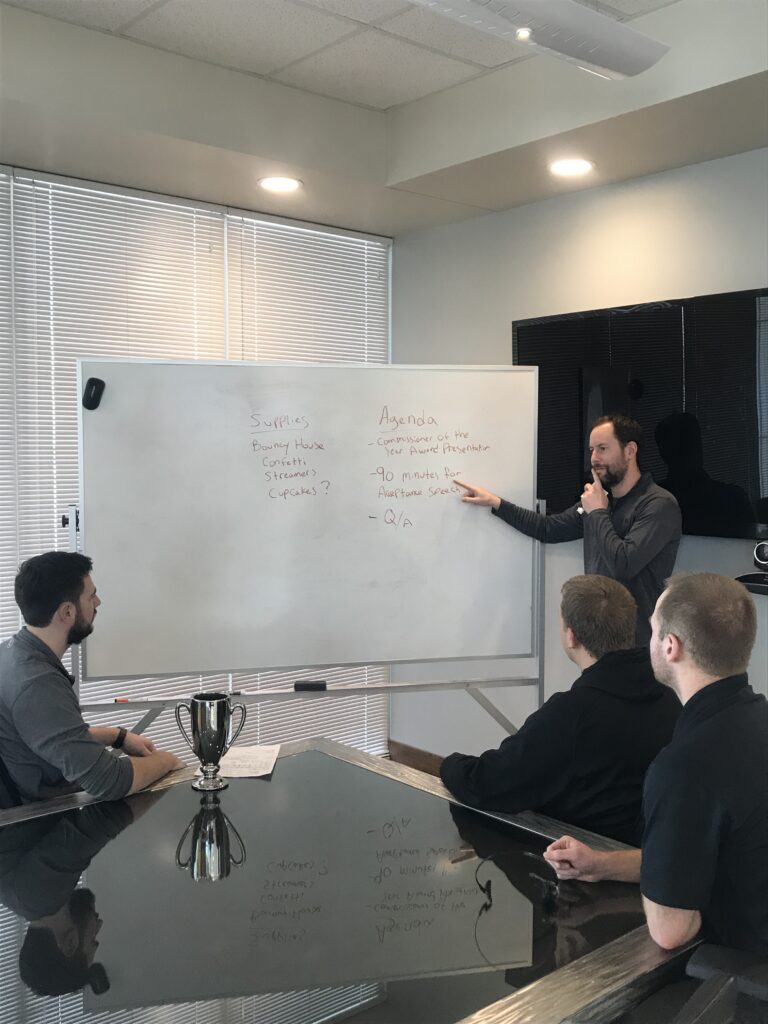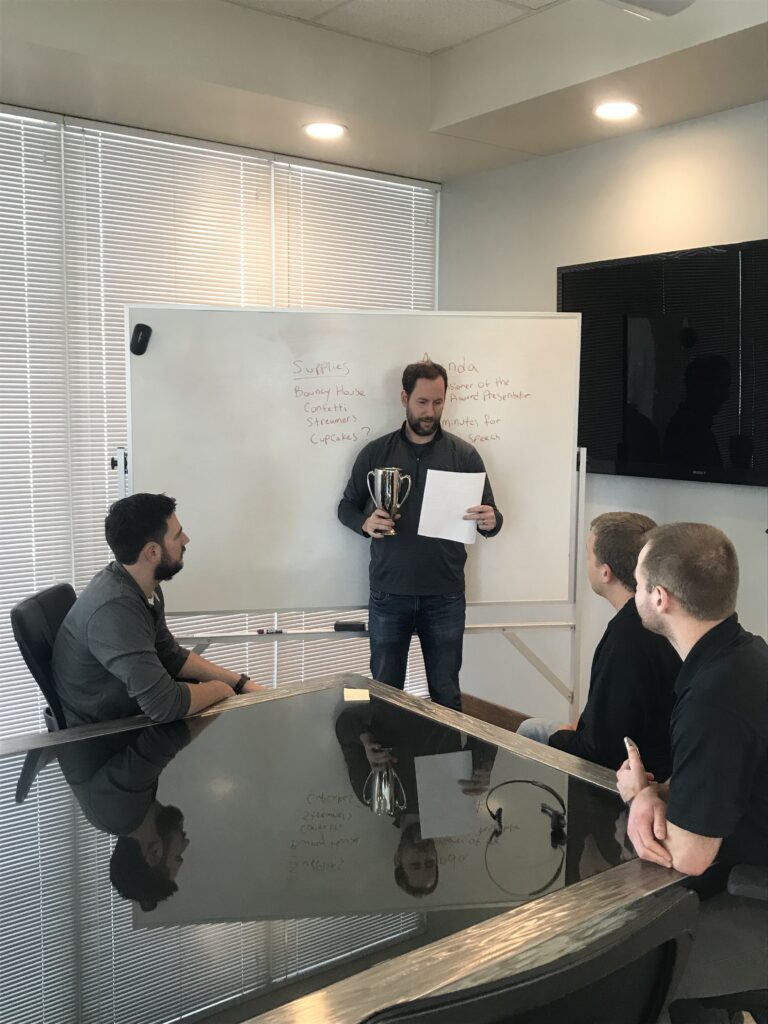 These pictures were taken during the Commish's, Future Commissioner Leaders of America or FCLA program that as many already know is an intense 36 week course. One of the students, R. Winkelman, stated, "Now I know what Navy Seals go through!!"
Week 15 Playoff Picks
The final 8! An exciting week for losers like myself. The pacing from one rink to the other begins. Good luck to the teams. The picks are in…
Atlas vs. Red Pepper
Atlas's J. Roinila got things rolling a week ago in leading he and his squad past what had been a hellacious BWW team as of late. Roinila claiming the team unity at the end of the season has been the difference. "Our team dinners at Burger Time have been greatly beneficial", said Roinila, "Nothing screams winning hockey games more than a ¼ pound angioplasty burger from BT." When asked what the keys to the game were in slowing down the Young Gunz on the Pepper squad, "Make our slashes look like accidents." Peppers team spokesman replied, "The refs read this right??". The Young Gunz are the real deal and look to get going early to set the tone in this one. Pepper's been in these early round games many years in a row and know no game is a layup. Atlas can make it interesting but need to be sound defensively. Sauve will need to be sharp. Pepper has a few more weapons on hand.
Pep 6-3
Adams vs. Rumors
Adams comes into this matchup as the clear underdog after losing one of the leagues top tenders and now salt on the wound in losing key defensive, muscly armed Bacskai on the blue line. It's now time for leaders like Geatz to take his team to the next level. Geatz is currently rated a 58 Overall if this was video game hockey rankings. League average is 79. Rumors will be a tough opponent and looking to make a run at a 3rd consecutive title game. Adams will look for its regulars to produce early and counter the rumors potent offense. It'll come down to the goaltenders. Another great chance had extra hockey in this one. Rumors in OT.
Rumors 4-3
AE2S vs. Spicy Pie
AE2S on their toes a week ago playing a solid 51 minutes against a Joes team that looked amped at puck drop but was flatfooted most of the contest. AE2S looking for any help they can get going into stacked Spicy P team. Things might be going their direction as Spicy team doctors reporting multiple players suffering the after effects of bleach inhalation in a standard playoff tradition hair treatment. Not to mention, couple guys still nursing a few injuries after celebrating their exhibition game victory last week, seen here. League officials were seen collecting their hockey sticks during the celebration and checking for illegal blade curves as the Broods goalie last week saw 35 of 39 shots blaze by his head, the other 4 being direct hits. Spicy seems to be a clear favorite on paper. My picks last week were horribly wrong. That's why the games are played.
Spicy P 8-4
GR Broods vs. GR Day
Broods Hovet ready for a 3rd installment on the year against his fellow Ground Round opponents. After a failed business opportunity a year ago in his venture to create a male version of Yoga pants, remembered as Bro-ga Pants, he was able to sneak away during the off week and vacation at his Time Share in Minto, ND. "I was able to slip into a pair of prototype Bro-ga's and work on some of my poetry, or as you can imagine my name for it, Bro-etry." Broods Johs on Hovet's collective writings, "He writes some weird sh!t… Its like a combination of Boys 2 Men and Dr. Seuss…locker room buzz kill." Daydreams comes in limping with key roster spots out of the lineup with terrible timing for injuries and unexcused absences. Hard for Forx fans not to root for a team that has to resort to putting Dennison on defense. GR-D owned the season series but will struggle when it matters most.
GR-B 6-4
Week 14 Playoff Picks
The Playoffs begin. Thank you to all for a great regular season. The respect towards fellow opponents and referees displayed by all teams this year does not go unnoticed. The best is yet to come as the final weeks approach. Good Luck to all the teams!
Atlas vs. BWW
Round 1. Game 1. Pressure mounting and the heads of the BWW players are ready to pop after another win in a controversial shootout.  The Commish on last weeks game, "Needed Rumors to lose…they were peppering BWW late in the 3rd… had the rink guy call the game." "Bought him a sixer for taking the fall". Atlas looking to get a couple bounces for once. "Pipes are bigger this year", said M. Roinila with a yard stick in one hand and a laser level in the other. Atlas did their best to hang with the Class of 2016 but came up short on a few missed opportunities. Trying to find any momentum they could, the game finished with some last minute after the whistle fireworks in a 'not what the Commish wants to see' kind of way to get the fellas fired up. One fan stated, "Pretty sure I saw a guy rip a guys cage off his helmet…something only Thor could do…". This matchup should be a real finger nail chewer. BWW has stifled the leagues best the last month or so. Atlas was my sleeper team year one because they have the bodies to bury some big ones. But… BWW was my sleeper team last year and its hard not to pick the hot team. The leagues first playoff OT takes place.
BWW 5-4 OT
AE2S vs. Joe Blacks
Round 1. Game 2. Popcorn sales expected to be high for this contest although its unlikely their will be an open concession stand. The Engineers are looking up and down the roster and hoping that some of their weaker links can find success. "Need the B. Gaddies of the world to step up", said 2S's Solc, "He's severely weak on his skates and shoots like my 9-year-old but there's potential." The 2-time All-Star (because of low turnout) will look to make a difference when called upon. Joe Blacks looking to match lines as a strategy. Joes' Klos, "I'll certainly be going out there when this Gaddie guy's on the ice." This Joe's squad has shown they can skate with anyone this year and are hungry for their first ever playoff win. AE2S won the season series between these two. Joes speed will surprise the 2S's. Joe's moves on.
Joes 6-5
Week 13 Picks
Atlas vs. Spicy Pie
Many more mouse clicks on the standings page week over week according to the Forx Hockey Marketing Team. Was definitely expected as a real 'get a man another cold one' moment took place last week in what felt reminiscent to the U.S. beating Russia, a mere 39 years ago. Some controversy of too many men on the ice, while BWW claimed innocence, Forx fans will decide for themselves as the Commish acquired amateur video of the final moments, seen here, via a flip phone. The games go on and Spicy's M. Miller is ready for a new week to drop the hammer and nail down a final regular season win. Spicy puts up the only crooked number on the night
Spicy 7-3
BWW vs. Rumors
BWW players adjusting the size of their helmets after a couple great weeks and are now considered to be the scariest team in the league right now. Knocking off the leagues top 2 seeded squads in as many weeks. They'll get a crack at another top 4 team in an attempt to stir the pot in the standings and lock down better positioning for themselves. BWW's Strande on his teams recent success, "You ever watch those National Geographic shows where the predator is lurking in the weeds waiting for its next victim…….thats nothing like our team….but find them very educational…". While BWW is making headlines, Rumors Decker making some of his own by scoring a goal. Forx statisticians measuring the goal at 198 feet. Pretty incredible…also incredible that he ties Adams Bacskai in career goals. Hard not to vote for the team on a roll. Both tenders are playing well.
BWW 4-2
GR Broods vs. AE2S
The Engineers were in the exact same position coming into week 13 as last year and have a similar opportunity to jump a few spots with a win and some help around the league. Broods are a lock in the 6 spot but need to maintain their intensity going into the bye week. Broods were tested heavy by a dominant of late Atlas team. AE2S playing tough hockey as of late with the no W's as a reward. Expected to be a back and forth game. Coinflip.
GR-B 5-4 S/O
Joe Blacks vs. GR Day
Joe Blacks looking for answers as the Byram Experiment is not working after dropping their last 3 games. JB's Biermaier, "Certainly seems a lot less organized with Byram at the helm". Byram, "No idea I was in charge…no wonder our locker room has been a dry campus". GR was able to sustain a couple W's during a tough stretch as the Grand Forks Bird Flu  ran rampant through the roster. Many key players were able to fight through it and contribute in big ways, including GR's Dennison. Dennison's Pediatrician, "He's a healthy, strong boy with ticklish kneecaps…certainly one of my oldest patients…. but always a pleasure to treat." GR was outplayed the first time around that saw Joe's win a decisive game. GR looks to split the season series.
GR 6-4
Red Pep vs. Adams
Tax documents requested for the Adams Snow Removal team as many Forx Hockey players and fans left wondering what they actually do and why the parking at the arena has gotten so bad. Players were reportedly seen parking at Valley Dairy and taking shuttle buses, meanwhile, several players were able to utilize Uber after parking behind the Fire Station. Pep's Tellmann, "I waited next door until a grinder kit was ordered, rode with the Grubhub guy". Lundbohm added, "I probably wont skate in this league next year". A great matchup to finish off the round of regular season games. Pep caps off a win to secure the 2 spot.
Pep 5-3
Week 12 Picks
Joe B's vs. Red Pepper
Always a fun time of the year as every point matters in the final weeks as teams jockey for beer league bro bragging rights. Joes still has an 11.7% chance of making the top 6 according to the most recent Beerwise Rankings. Joes J. Shafer, "Pretty sure our strength of schedule was the toughest in the league  those first 9 weeks!!"???. They'll need some help around the league and have their hands full against a Herculean Pepper squad that showed signs of weakness without the 'Gunz' in the lineup. Pep delivers.
Pep 5-1
Atlas vs. GR Broods
Broods hanging on to a BYE week position with 2 weeks to go. Been an unexpected season after winning the regular season a year ago. After losing 3 key players to retirement?, Broods have been working the recruitment trail hard and have been rumored to have several commitments from local freshman (highschool). "Although we know they wont be eligible until 2025, our future looks bright!!", said R. Kuntz. Atlas had a spark in the lineup a week ago with the return of M. Ronila and will look his way as his squad looks to put up another crooked number against the Broods as they did just before Thanksgiving. Broods finds a way this week.
Broods 5-4
AE2S vs. GR DAY
AE2S followed up a big win with a tough draw against the Spicy P's. They were able to keep pace early on but missed on a few much needed opportunities. GR Day fresh off a win as they were able to get a few popcorn kernels to pop their way in another instant classic between the GR's. Another case of a Gentlemens rivalry in this matchup that always seems to see a little extra come out of these two squads when the puck drops. AE2S has been hungry for win against Day but GR needs the points more. Solc gets his squad going but Huttunen gets the game winner.
GR 5-4
Rumors vs. Adams
This weeks game of the week and will be a rare matchup that will see an Adams team without Soderberg between the pipes. With the shortage in tenders, Decker will most likely be in net for both teams in this one. Also of note, Adams Geatz also listed as doubtful after suffering a nagging knee injury during a failed weekend BirdBox challenge party. Adams Grinde on the injury, "No idea why he's still on the team…". A good rivalry against these two squads and only a couple points separate each other in the standings. Rumors looks to move back up the ladder but Martinson and company have been a tough task. Adams in a coinflip.
Adams 3-2
BWW vs. Spicy Pie
Spicy P taking home the rights to the regular season champs in their first season and most likely last. They will need to reconsider sitting to rest their best players for the upcoming weeks as they would only be left with M. Haley and B. Pallen on the bench. Also need to reconsider after BWW played a dominant game against an always tough Pepper team. Odds are against them in this one but showing signs of life late in the season could take them deeper into March. Pallen and Haley tag team this matchup.
Spicy 6-3
Week 11 Picks
AE2S vs. Spicy Pie
Hockey's back this week after a cancelation by the Commish for his Vortex themed birthday party at Northern Air. "Pretty sure Barons league canceled a week for a Bar mitzvah once", said 2S's Solc. AE2S given an extra week to celebrate their first win since early November that not even their team could remember happening. "Honestly…thought we were 1-9", said AE2S's Nelson. The 2S's previous win astoundingly came against this Spicy Pie team that is currently riding an 8-game win streak and the league's best team body fat percentage of .6%. Meanwhile AE2S is hovering the double-digit mark at 9.8% with S. Gaddie in the lineup…5.2% without. The 2S's will have their hands and most likely bellies full as no one since this last matchup has been able to find an answer to Spicy Pie's success (besides their youth, physical fitness, skill, muscly arms). Spicy picked to put up a crooked number.
Spicy Pie 7-3
GR Day vs. GR Broods
The Commish is cleared to play in this contest as a packed house of 11 witnessed him take a puck to the face by Rumors goalie, Decker. The Commish was seen darting to the locker rooms for repairs. "Got to the locker room…rubbed some Busch Light on my face to sterilize the wound…smoked a cigarette…scored 2 goals…", said the Commish. One Arena Staff member was quoted, "Judging by the amount of balled up, bloody, toilet paper balls we found around the rink… he probably lost nearly 2 pints of blood." The incident is under investigation and a decision should be made in the next couple paragraphs below. Beyond that story that will most likely be read by young children in the Beer League History books one day, these two teams will battle in what should be another instant classic. Both teams are in the middle of the pack in the standings and have had rollercoaster type seasons. Broods are in the hunt to get the Golden Grounder back in possession for the offseason rights. Hovet strikes early for Broods.
Broods 5-4
Joe Blacks vs. Adams
Joe Blacks gave it everything they had in last weeks matchup against AE2S. Some last minute goals had the refs even rooting for them as they are now again being paid after the Gov't shutdown conclusion. "We told them the league was ran by the Gov't and they believed us. Saved us a few extra 'bills' to spend in Cancun", said in a statement by Forx Hockey Management. Joe's taking on an Adams team that won big a week ago. Adams, Martinson has found the score sheet in every game this season and looks to continue his point streak as the leagues leader. Joes has been dominant when leading early in games, but Adams will strike first.
Adams 5-3
BWW vs. Red Pep
Pep regrouping after a tough simulated loss last week. "Certainly a bizarre way to lose one in the standings but computer simulations can be tricky…", said Pep's Bugliosi.  BWW looking at Butters this week to keep them in another battle with Pep that have statistically been close games. The first matchup between these 2 saw Pep's Bugliosi and Mcintyre tally multi-point games. Pep's 'Young Gunz' have only added to the firepower and should sway the close game history.
Red Pep 6-2
Rumors vs. Atlas
Rumors Decker banned from the entire Grand Forks league play after targeting the Commish. "Totally agree with the decision…I mean, I heard he had to shave after what happened", said Decker, "I've already had a couple calls to play in Cando's beer league…tough commute but…". J. Ronila ready to get back after it following a rough few weeks. First the whole getting the band back together thing didn't work out and now his undefeated fantasy football team, 'Turn your head and Goff', lost on Sunday. It'll be a tough task as Atlas's roster has fallen off the grid. They'll need all they can get in a surging Rumors squad.
Rumors 6-3
Week 10 Picks
Joe Blacks vs. AE2S
Joes playing with heavy hearts as Team Captain, Kelly Kyle, will play his last game of the season after making the decision to 'take his talents to the south beaches' of South America. "I'm jacked to get down there…I'm pretty sure that's where Spaghetti was invented!!". While no ice rinks exist south of the Panama Canal, Kyle will be looking to quickly join the Equator Roller Skating League. AE2S was victorious the first time around but Joe's has been a gritty squad to play. Things won't get any easier for the 2S's this week.
Joes 5-3
Adams vs. Atlas
With 4 weeks left of regular season, Atlas is looking to right the ship quickly and get back on track. Atlas's Ronila has been shouldering the recent blame. "I've been so preoccupied the last couple months trying to get the band back together". Ronila was said to be a 'gifted' Harmonic Flutist according to his MySpace page catered around his garage band, "Furious George". Adams T. Geatz, "I celebrate their entire catalog!!" Adams has been spotty and looks to keep rolling in the top 5. Atlas needs something to happen quickly as time is not on their side. 2 great tenders in net for this one but Adams should push on.
Adams 5-4
Broods vs. Red Pep
Peppers Tofte finding his groove in year 3 and making a difference on the stats sheet. Labeled Forx Hockey's Mr. Insignificant a season ago, he has now been able to finally contribute to the cause. Tofte on his gameplay, "Turns out… I am Righthanded after all!!" Pep finds themselves in the Game of the Week again this week and rightfully so as the first matchup between these two was a 1 goal contest. As Pep and Spicy P seem to be running away with the top 2 seeds, Broods will be a great team to try and make up some ground of their own in the standings. Pep has had the offense firing on all cylinders as of late…
Pep 6-3
BWW vs. GR-Day
The Commish still pouting a week later after taking his first penalty since the league inception. "It was a great call…fired the ref of course… but a trips a trip". Things will need to turn around quickly for GR-DAY as they suffered their 2nd back to back loss scenario of the season. They'll do that against a team that has always been notorious for playing them tough. Their record is 2-7 but they play teams like a 7-2 team. The Gentlemens Rivalry continues. GR frustrates Butters and company early.
GR 7-4
Spicy P vs. Rumors
Spicy's M. Haley a game time decision after last week's DNA test results drama came to a close. "Incredibly disappointing to find out I'm adopted from some weird Beer League Blog", Said Haley.  Spicy's B. Pallen on the findings, "it's just super weird cause he looks a lot like those other two Haley guys." While there will most likely be a LifeTime Channel miniseries in the works; the boys will play on in this week 1 rematch that saw Rumors hang on and win in a shootout. Spicy has been on a roll and relying on all members to contribute to the 7-game winning streak. Decker was absent week 1 and will be needed early. Spicy rolls on.
Spicy P 7-5
Week 9 Picks
GR Broods vs. Rumors
Soderberg and Decker face off in their 37th matchup this season as they have logged more minutes than most NHL goalies this season. Soderberg on their relationship, "So what if he's old enough to be my dad, we're still Besties, I called him like 6 times last night while I was watching the movie 'Ghost'." Broods faceoff against a Rumors team riding a 4-game win streak. Broods needing to find a way to climb their way up the standings and post an upset against a skilled team. Back and forth game with Broods winning the defensive battles.
Broods 4-3
Spicy Pie vs. GR Day
This matchup has an odd family tree dynamic that should bring some light to a new rivalry. After receiving the results from a recent '23 And Me' DNA test, it was confirmed that the Browns (Jake and Joe), the Lukkason's (Michael & Bobby) and the Haley's (Dylan and Tony) are all cousins. Notably Marcus Haley was not listed, which further explains his lack of scoring, explained by Dylan, "he's just not one of us". GR's Theisen on the game, "I don't give an F who any of these clowns are, I'm goin no breezers ", after scoring 5 points in 2 games. Spicy's last test through the Gauntlet of 9 teams and have faired well. GR will test their wits, but the Hare beats the Tortoise this night.
Spicy 6-4
Joes vs. Atlas
Through process of elimination the dumpster fire matchup is rekindled week 9. Commish on the contest, "The guys will notice 6 on-ice officials, and several rent-a-cop's roaming the bleachers...nothing too crazy." Atlas coming into the game with the leagues 3rd lowest team penalty minutes will be a key to the game. They'll need to stay out of the box as Joe's brings speed to their games. Joes has had a hard time finding consistency as expected with 29 rostered. Atlas has been on the short end too many times this year. They trigger the goals in this one.
Atlas 5-3
Red Pep vs. AE2S
Pep looking to stay hot after a big win against rival Daydreams a week ago. Commish on last week, "Maybe we should try scheduling them at 5PM??" AE2S is desperate for a win. Community support and several fundraisers are underway in an effort to help build confidence and/or pay off an opposing team to "throw a game" as said by AE2S's Solc. No love from Pep in this one. They'll keep Weber busy in net and keep the 2S's on their heels. Closer than expected.
Pep 4-3
BWW vs. Adams
BWW seeing ticket sales for tonight's game on the rise. The Butkowski's brothers anticipating their parents in the stands against a key matchup. Mrs. Butkowski on watching her two boys, "Not so much interested in their game…we always wondered where they were going on Wednesdays??... We've just heard that the Adams team leads the league in fan support…figured this was the best week to get in on a large 50-50 pot more than anything!!" Adams Martinson will look to continue leading the league in points in this one and test Butters early in net. If Adams gets those first couple bounces, they'll frustrate a BWW team needing a win.
Adams 7-4
Week 8 Picks
GR Day vs. Red Pep
3rd year, 3rd match up at 6:15, ???, Said the entire Pep roster. The Commish followed up the comments in a brief, 57 minute KNOX Radio interview defending Excel Schedule Maker, stating, "It's Binary Code, 0's and 1's". Two 5-2 teams will kick things off this week. GR's roster down a couple bro's for this one while Pep has had problems of their own this season filling out a 10-man squad. Refs will be on site at 4:30 to begin checking ID's. Pepper is littered with guys that can find twine. GR has struggled to find consistency in goal scorers. Pep with a bounce or two.
Pep 5-4
Joe Blacks vs. Rumors
Forx Hockey's between the benches reporter, Adam Skefter, clearing up the 2 year long debate that Joe B's Cink, is pronounced like "sink" not "kink". Cink happy to be back on track as many of his bleacher fans were confused during PA announcements. Rumors Decker causing locker room drama this week after only logging 9 hours of ice time so far coming into the game. Fearing "rust" may be a factor in tonights tilt. Joe Blacks has turned some heads lately-their speed can be a game changer-Biermaier and Norquist have been nice compliments to Klos. There will be chances each way. Decker saves a couple extra over Chaput.
Rumors 5-3
GR-B vs. BWW
Both teams whispering 1st pick in next years draft. Although, BWW is coming off an enormous come from behind win last week, scoring 5 unanswered in the 3rd period. BWW's C. Butkowski, "I lost count after that 1st one, thankfully theres a scoreboard". GR-B logged 47 minutes of offensive zone time last week yet was stifled on the score sheet. Both teams in desperate need of points. BWW is notorious for playing the GR teams tough. Broods find a way to get back on track.
Broods 5-2
Adams vs. Spicy Pie
Adams Litzinger excited for tonights indirect reunion vs. the Pies. Litzinger,"I used to babysit a few of these guys…like…20 years ago". Spicy's A. Johnson, "I knew, I knew that guy from somewhere… he was incredible at hide'n'seek".  After a tricky start to the season, Spicy has found a groove winning 5 straight. Soderberg will be tested and has the stolen UND pads to do it. Adams team doctor planning to have IV's laced with 5-hour energy ready between shifts. Speed kills. Spicy buries a few more this week.
Spicy 6-3
AE2S vs. Atlas
All hell broke loose last week for the Engineers. One minute 2S's Miskavage is doing a line celebration after ending his 4 year scoring drought and taking a 3-1 lead, and the next they are getting peppered for 5 straight. Atlas was on pace for a story book comeback of their own as they bounced back from a 3 goal deficit to lose on a late 3rd period goal. The battle of the 2-5's. Both teams have shown they can battle at times. If Atlas can fill their roster they will get the 3 points needed. Another coinflip game.
Atlas 7-5
Week 7 Picks
Joes vs. Spicy P
The 2nd half of the season gets underway as Joe's Klos, after winning both the Fastest Bro and Navigator (Obstacle Course) Challenges at the Allstar competition, will look to match the speed of Spicy Pie. The Commish on Klos, "It was as if he had the silhouette of a Gazelle while rounding those corners…it was breathtaking". The Spicy camp looking to continue success at the hands of the Haley brothers as Tony and Dylan have regularly found the score sheet with 5 goals each. Meanwhile Marcus has 1 point that the refs most likely mislabeled… Dylan H. on the situation, "Christmas get togethers were weird this year…we kind of ignored him". Tony H. added, "He has no talent."   The Pies were the hottest team going into the break, they'll open 2019 off big.
Spicy P 7-3
Red Pep vs. Rumors
Pep's Robinson and Tofte still celebrating their success as they were both apart of the championship 3v3 teams a couple weeks ago. Robby on the victory, "Forget about winning 2 league titles, that 3v3 was real special…". Tofte, "Robby's called me about everyday since to reminisce." A great head to head matchup as the Game of the Week as two of the top 3 faceoff. Valley Dairy concessions will be available early to give fans time to stock up. Picked as a one goal game. Rumors gets the extra bounce needed.
Rumors 5-4
GR-B vs. Adams
Adams, Geatz looks to maintain his numbers on the ice as he'll get things going with a new, 6lbs. 4oz. hockey stick from Pottery Barn. Geatz,"It's made from Maple…so you know its good!" Adams M. Sage added, "Pretty sure he still wears skates he built from IKEA so the whole Pottery Barn thing is no surprise". Both teams with up and down starts to the season. Broods should get to work early and pester Adams defensively.
Broods 5-2
AE2S vs. BWW
AE2S hoping to start 2019 off with a bang as they started the season with 2 impressive wins, then to go on and lose 4 dismal games in a row. A quick reminder: they were 2-0…and now 2-4 with arguably the easiest schedule thus far. BWW hasn't been able to find their way after the key early season loss of Kwiatkoski. This game will be a huge momentum swing for which ever squad can get it done. The first coinflip of the new year.
AE2S 6-5
GR-D vs. Atlas
The Commish making headlines again this week as he is tied for 1st in the league in GWG. Mrs. Commish on his recent success, "When the hell is the season over… I don't care about your worthless stats and learning of them at 11:58 every Wednesday night…". Atlas's Sauve still milking a groin injury but listed on the starting lineup. He'll be needed as GR's offense grinded out a Win before the break after suffering their first back to back losses in the modern decade. Atlas has the tools in recent Allstar selections, Ronila, Aarvig, Obregon and Seng. They'll need to put them to use.
GR-D 6-4
Week 6 Picks
AE2S vs. Rumors
A close 2nd in the Game of the Week honors as this should be another mediocre event among general society. AE2S trying to avoid Standings free fall and cap the 1st half off with a Win to finish .500 going into the Break. Rumors Kramchuk, is planning a 'handful or so' of 7 minute shifts in an effort to rack up a few more points and secure a spot on his teams All Star Selection. Great way to kick things off before the All Star Break. Each team has skilled players. Decker always frustrates opposing teams. Rumors rolls.
Rumors 7-3
Broods vs. Spicy P
2 teams with 'Rising Stock' according to a recent statement from Charles Schwab himself. Spicy Pie will be working out a few guys to get one final look at potentially making the World Junior tryouts. Meanwhile, several of the 30-something Broods players will be googling to see if a World Seniors Circuit exists… The Pies' E. Leach, a former successful High School Rhythmic Gymnast, is starting to make a noticeable transition into the Beer League grind, "Rhythmics was a Fall sport; while most guys were in the weight room before hockey season, I was……..well, you know….Rhythmic'ing". Leach and company will finish up the first half on a 4 game tear.
Spicy P 6-4
BWW vs. Joe Blacks
BWW's Butters giving this week a look after a week off to let his knee rest. Always great to see players accept personal injury for the betterment of the league during the Goalie Crisis that still plagues us into week 6. JB's K. Kyle continues to lead his team in different ways with non-conventional pregame traditions, "I'm a bubble bath guy, I use only Reverse Osmosis, Ice Mountain© Purified water, the reason fellas call me the Mountain Man". Great to see Sasquatch has some competition. Joe's has been hit and miss this season. They get their 3rd.
Joe's 7-5
GR-D vs. Adams
GR-D's Erickson, with 3 goals total in years 1 and 2 combined, comes into the contest with 3 goals in the last 2 games. "I bought several lottery tickets the last few days." He and his squad mates will need more than lottery luck to hang with a speedy Adams team with the leagues first double digit point getter in Martinson. Martinson on his start to the season, "Also, a bubble bath guy". These two teams always battle in close matchups. Another one to the list.
Adams 6-5
Red Pep vs. Atlas
Pep still catching their breath after last weeks sprint to the finish. Pep's Aubol, "It was my week to bring the O2 tanks on the bench too, terrible week to forget". Suffering their 1st loss of the season, they will look to pounce back quickly and lead the way into the 2nd half against an Atlas team that is trying to find some consistency. Atlas's S. Mutscher, "We'll probably have to nuke a guy or two off the roster to stir things up a bit after the holidays." Until then… Pep has the weapons to pepper Sauve.
Pep 6-3
Week 5 Picks
BWW vs. Atlas
More bad news for BWW, as starting goaltender Butters is sidelined with a knee injury. This news comes just weeks after losing top prospect, Kwiatkoski. Butters on the injury via Karate Kid referencing, "Only Mr. Miyagi would know how to fix this". Atlas Goaltender, Sauve, begins this contest on the start of a 3 game rally as the Forx Hockey Goalie Crisis is in full effect. This is an intriguing matchup against some early season cellar dwellers in the standings. BWW fresh off a big win, has the moment edge. Atlas's Jari and company are due for a win of their own. Coin flip. BWW in a Shootout
BWW 4-3 S/O
Spicy P vs. Red Pep
Sauve Game 2: Should be warmed up and ready to face a team hes seen 2 times already this season. Tortoise and the Hare in this matchup. Battle of the Braces: Knee and back braces litter the Pep locker room while the Pie guys still have stain marks from just having their braces removed from their teeth. The Tortoise is well versed in this matchup. They stay unbeaten in the Game of the Week.
Pep 5-3
GR-Day vs. Rumors
Sauve Game 3: Jelly legs. The man is a finely tuned 20-something but a 3 game rally is a grind. Both teams coming off tough, kick the family dog when you get home, type losses. GR-Day's Johnson will be in game 2 as he also supports the cause of the Forx Hockey Goalie Crisis. Daydreams Lukkason a game time decision in this one… where once was feared a season ender knee injury, has now turned into a week off and get back at 'er mentality. Lukkason, "Miyagi was in town over the weekend". These two teams usually decide these matchups in the final seconds. Another Coin flip. Bias involved. GR-Day.
GR-Day 7-5
Adams vs. AE2S
The Adams team looking to get Geatz going again as he was on the ice last week noticeably, "chubbier", said basically his entire team. Geatz, "Still carrying a little holiday weight…have really noticed it in my thighs and ankles". AE2S trying to avoid a 3 game landslide of a skid. Solc on what needs to change, "I don't know, maybe its time to let Jensen bring that Whiteboard back on the bench…". Another solid matchup here. AE2S is a great squad when the roster is full.
AE2S 6-3
Joe B's vs. GR Broods
Joe Blacks capping off the conclusion of a 6 day bender after continuing to celebrate their big victory against GR-D last week. Joes' Byram listed as Questionable after sustaining a wrist injury during the after party cleanup of Party #3 over the weekend. Forx Hockey surveillance cams were able to catch the footage here. Byram's Blunder now listed at the top of the Forx Hockey Darwin Award list. Jacobi back in the lineup for the Broods only means trouble for Joes' as the tandem with Kuntz on defense is tough for opposing teams to generate anything. GR-B gets win #2.
GR-B 7-2
Week 4 Picks
Atlas Auto vs. Spicy Pie
Spicy Pies B. Pallen is considered to be the Pies' best forward (when Kuntz, Haley, Haley, Haley, Stjern, Johnson, Johnson, Miller, Montgomery, Dymowski, Olson, Berning, Leach, Knecht, and Bye are out of the lineup), says hes making progress in his week 1 investigation during a botched shootout attempt. Seen again here, in front of a huge opening night crowd. Pallen, "heard the appeal process could take years, I'm all in". Atlas has a tough task in this one, coming off a lopsided win. Too much after a long break.
Spicy P 7-3
Red Pep vs. Adams
Week 4's Game of the Week should be a thriller. The Pep team likely to be still suffering from lingering tryptophan after a weeks worth of turkey grinder kits for the whole squad. Adams Martinson listed as questionable and looks to be a game time decision after losing badly in a game of Romaine Lettuce Roulette over the break. Martinson, "Time honored tradition in my family…who knew there was a recall??". Same story as most weeks. If Peps McIntyre cracks the lineup, hes got too many to help his cause. Pep rolls.
Pep 5-2
BWW vs. Rumors
Both teams coming off big losses going into the break. BWW's Verke, "Tough, Tough loss. On a positive note, I was able to cap off my Christmas shopping and bought my whole family Forx Hockey season tickets on Black Friday." The Commish on Verke's recent purchase, "God Bless Craigslist, see you in Cancun in March!!" BWW still has questions to be answered on who will step up and lead the way, while Butters has battled injuries. Rumors is always fast with a wall behind them. Rumors wins this week.
Rumors 6-1
Joe Blacks vs. GR Day
The GR Day camp received some positive news Monday morning as MRI results came back on M. Lukkasons knee after suffering a partial tear to his Meniscus. Team Doctors initially diagnosed it as an ACL. GR Day's C. Wood on the Lukkason situation, "I saw our season flash before my eyes… I mean yeah, I hope the guys ok and whatever… but this is beer league…I'm concerned about wins and losses." Also of note, GR Day has fired their team doctor citing that, "after hearing it was probably an ACL, we were almost so desperate to fill his spot with someone like Dennison". – Joe Blacks is hungry to get back into the win column. GR Day will be tested as they've battled a week long mental roller coaster.
GR-D 6-3
GR B vs. AE2S
AE2S also looking to avoid a holiday hangover. The Gaddie Brothers returned to practice Monday night an impressive 11 pounds each heavier. S. Gaddie, "I mean, its normal for me to wake up and get a side ache on the way to the bathroom in the morning, but this is something else…". From one Gaddie to the next, the 2S's will need to pull it together vs. GR B after losing an instant classic the week before against GR Day. AE2S's Solc, "How many damn Ground Round teams are there!!??" This looks to be like another instant classic in the making. GR-B stuns the S's.
Week 3 Picks
AE2S vs. GR-Day
AE2S is the best team in the league…said no one ever. But they're currently grasping on to the #1 spot amongst the leaderboard. 2S's Solc on their recent surge, "From the team dinners at Burger King to the pregame tickle fights, we get 'er dialed in pretty quick each week". AE2S's Johnson, finished up the bizarre interview with, "I think you'll see a few more teams adopt our pregame rituals if we can rattle off a couple more W's."  GR-Day's goalie, B. Johnson, coming off a career saving game while his squad mates pray lightning will strike twice as they enter this Gobble Gobble Showdown. This matchup is always entertaining. M. Lukkason has been known to give Weber all he can handle, he does it again.
GR-D 7-4
Atlas vs. GR-Broods
Broods star forward, B. Johs, will be back in action after missing the last couple weeks while he competed in a local Dancing with the Stars show. Although he was not able to share the results of the winners yet, the former Rockettes dance member was able to supply us with a clip of his rendition of: If I cant see you, you cant see me: Polka/Two-step, seen here. Both Teams craving wins. Expected to be a goaltenders dual. Broods get the bounces.
Broods 4-2
BWW vs. Spicy Pie
Shocking news from the BWW camp as Kwiatkoski has left the team for 'personal reasons'. BWW's Podell, "I'm…Shocked!!??…".  A big loss as he led the team in points in their Sophomore campaign in the league and scouting reports showed promise. Spicy Pies Miller, who hasn't eaten a meal since early Monday as he prepares for the holiday, has been trying to ease into this weeks game, "hoping I have enough gravy in the tank to get me through the night…I may or may not have downed a couple Cheetohs this week to bridge the gap ". Both teams searching for their 1st wins of the season. Butters a question mark in net for BWW after sitting out last week. BWW needs to find a new point getter. Until then the Pie's get their inaugural win.
Spicy Pie 5-3
Rumors vs. Adams
Rumors Kouba, enters the week feeling refreshed after being spotted at the Canad Inn's Water Aerobics class. It was not determined whether he was working with the Synchronized class or if it was a strictly a therapeutic session, as he did not immediately respond to repeated Forx Hockey Voicemails. Kouba, "yeah…he called me like 17 times??" Adams swallowed a tough loss and looks to rebound quickly against a speedy team. Both Squads worked out together in the offseason and this should make for another barn burner.
Rumors 4-3
Joe Blacks vs. Red Pep
Joes enters the week after a huge…..rare win. Joe's Stauss, on this week and what they need for win 2, "we'll take that lightning strike if that Daydreams goalie doesn't get it". Peps Freddy Aubol off to a slow start this season after last seasons hot start, "This whole Pothole season was hard on the whole family, ready for winter buddy". Pep has been tested tough and prevailed. Joes coming off a large win. If Peps Mcintyre makes the lineup it should sway the pick.
Pep 4-2
Week 2 Picks
Joes vs. Adams
Adams, Martinson found the score-sheet in a big way after scoring a handful. They'll start this game a player down as the 2018-19 Naughty List has ink to paper. Joes boasting an NFL type roster just shy under the token 53 man crew. Joe's Kyle, on the additions, "Gotta make the most of your 3 shifts per game". With that said… Adams speed stifles Joes.
Adams 6-2
AE2S vs. Spicy Pie
An investigation underway for the Spicy Pie squad as 4th liner, barely made the team, B. Pallen, is claiming water was poured out from the opposing goalie in front of the crease before his shootout attempt week 1. Media coining the antics: The Millennial Water Bottle Incident.  Pallen, "It was either that or I just missed real, real bad". The video was found here on WDAY2, home of rec sports. The Pies' will need to move on from the week 1 sting and face a loaded and revamped AE2S squad. The Pies' get back on track.
Spicy Pie 7-2
BWW vs. Red Pep
A gritty come from behind win for Pep last week as they snuck out a W erasing a 3-0 deficit. BWW following up Peps performance with a battle of their own as they came one goal shy. BWW has the depth to wear teams out as Pep compliments that with skill on their bench. Kwiatkoski and Lothspeich look to pressure the Peps Bugliosi and Tofte. Pep get the empty netter.
Red Pep 5-3
GR-Day vs. GR-Broods
GR-Day's Gast, to be a game time decision after team doctors reported full body cramps during last weeks game. Not a surprising fact for a guy who hasn't drank a full glass of water since the early 2000's. GR-Day will need all bodies available for the tilt against a longtime rival, Broods team. The Golden Grounder, seen here, to make another cameo in year 2 after the Commish spent weeks crafting the treasure from aged beach wood. The Broods recruited well and look to complete another season sweep after going 3-0 against GR-Day a season ago. Will be a close matchup.
GR-B 4-3
Rumors vs. Atlas
The Rumors squad has Iron lungs after a hefty 3 days a week summer hockey program and it showed week 1. Rumors Decker on the ice time, "No idea how I'm still married…"… Atlas stumbled week 1 but the Commish still has them high on his Weekly Polls. On Paper this should be a goalie dual. Decker and Sauve have seen each others game all summer. Great game to cap off week 2.
Rumors 3-2
Week 1 Picks
GR-B vs. Red Pepper
A rematch to last year's semifinal which has many Forx fans (7 total) feeling this was considered to be the championship game last March. Not much has changed year over year for the Pepper… except the bread…………which should help them pick up right where they left off. Broods reporting in with a roster roller coaster during the recruiting season and have the potential to be a few bros short for Game 1 which will give advantage to the Pepper.
Red Pep 6-4
GR-D vs. BWW
In conjunction with the University of ND and their presentation of 'One Last Shift', Forx hockey is proud to announce their new feature called: 'One Last Sip'. GR-D's Dennison, selected to join the team he once thrived on but was so brutally cut from. BWW is underway in planning his return and initial word is that they will honor Dennison by placing him on the end of the bench with a beverage during gameplay and only use him if they attain 'a comfortable lead'. Denny on the reception, "Hell of a gesture". BWW has caused fits for GR in games past and looks to do the same. GR-D gets the bounces.
GR-D 5-4
Spicy Pie vs. Rumors
All eyes on the new guys in the league. Spicy Pie's D. Haley, on their inception to the league, "I think I speak for the team when I say we're not 100% sure what this whole Forx thing is all about… but we're ready to drink the Kool-Aid. An intriguing matchup and a great way to kickoff the season. Rumors Decker is physically fit and looks to be in playoff form night one. Old vs. new. Old steals it.
Rumors 5-3
Adams vs. Atlas
Adams 4th line forward, Geatz, ready to get back into league play after a dismal year 2. The Commish was able to catch up with Geatz via 'Skype for Business' early this morning, "Got to work and found $20 in my pocket this morning, gotta be a good sign!". Later in the interview, it was discovered through a confession he had worn his wifes pants. Also of note, Geatz comes into the season a Size 6….. Atlas had a busy offseason and recruited heavy. Predicted to be a top 3 contender according to Adam Skefter, Forx Hockey's between the benches reporter. Atlas's Sauve is a wall. They'll set the tone.
Atlas 6-2
Joe Blacks vs. AE2S
AE2S's, S. Gaddie, in hot water this morning after missing the Wednesday morning team skate due to hosting an all night bender election party. "Things got weird last night", said Gaddie, "little foggy today, but lets do that hockey". Fans excited to see the new Joe's roster as Forx players on the other hand, are praying Joe's, K. Kyle, found time to wash his gear this offseason, including the gloves under his gloves. Joe's was on the short end of many one goal contests last year. They'll turn heads to start the season.
Joes 7-4
10/5/18
Due to strict Forx Hockey rules that prohibits players from any ice contact before the season begins, players must find other activities to prepare themselves for the next grueling season to come...
For Example: Extreme Weightlifting- 6 to 8 minutes a week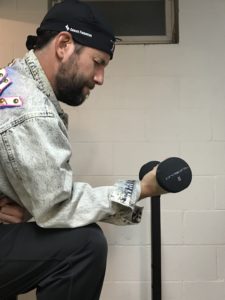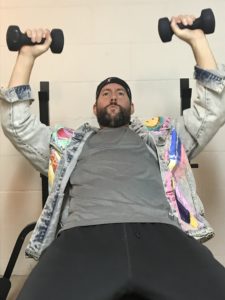 Balanced Diet: focused on Glucose and Carb's intake- AKA, the GLUBARB Diet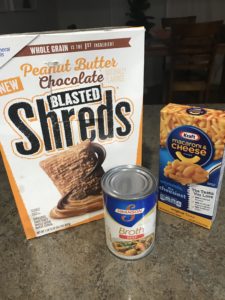 Mental Sweating/Fitness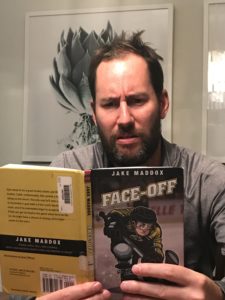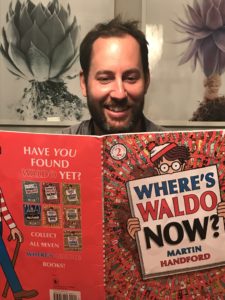 7/6/18
Erickson lands historic 20 year contract extension. Erickson's Agent on the signing, "Although we've yet to see any signs of incredible athleticism/talent, we do know.... he's a great asset in the locker room.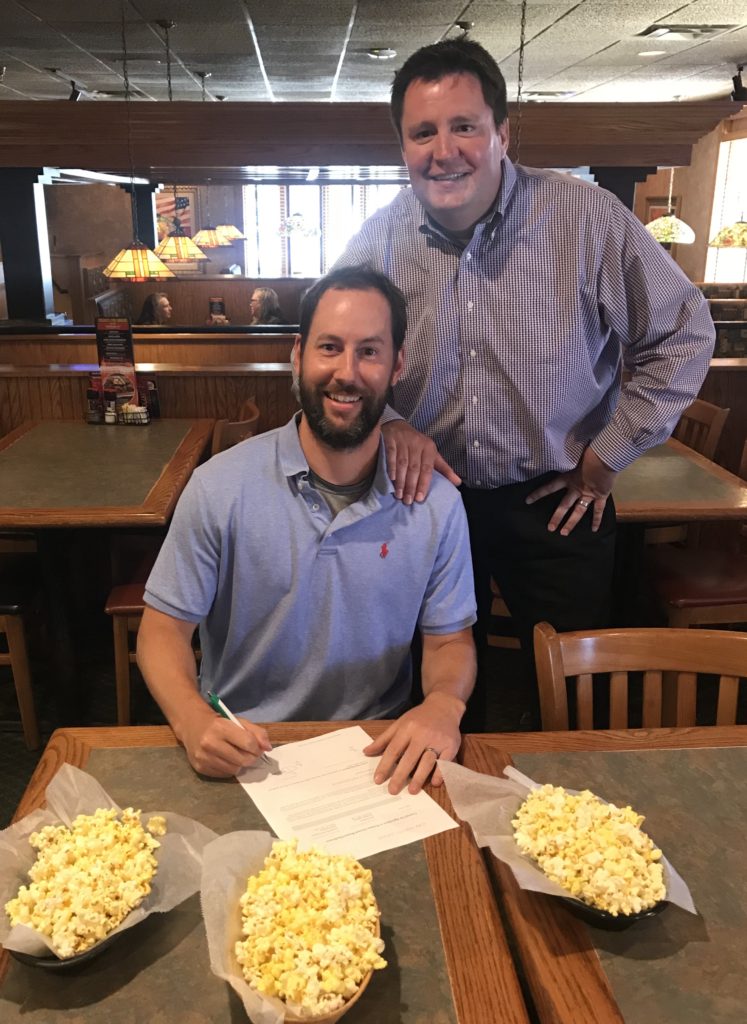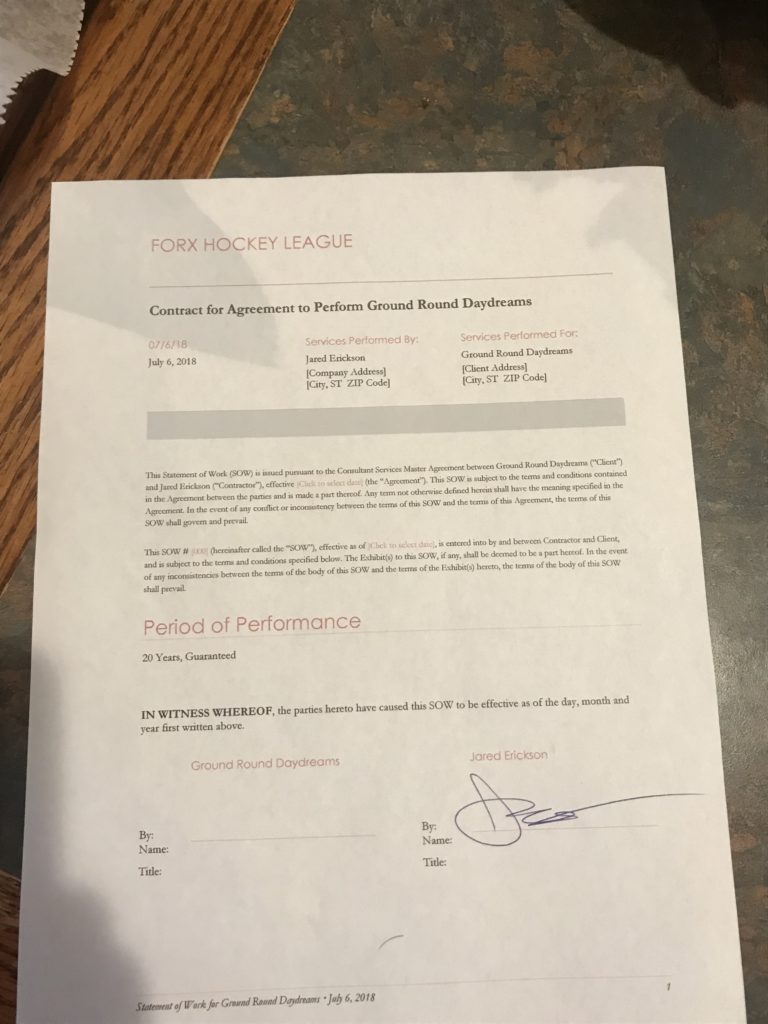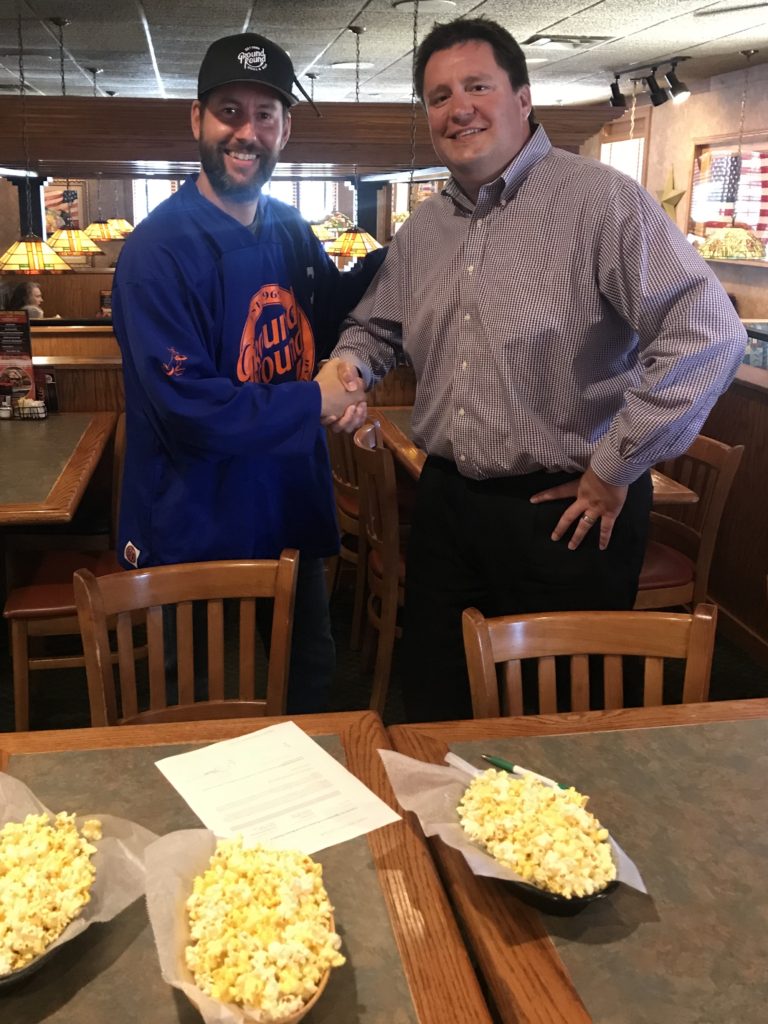 2018-2019 Preseason Commish's Poll
1. Ground Round/Daydreams
2. Ground Round/Broods
3. Atlas Auto/Johnny's
4. Rumors
5. Adams
6. AE2S
7. BWW
8. R&R Gravel
9. Joe Blacks
10. Red Pepper